6 Tips for Publishers to Increase App's eCPM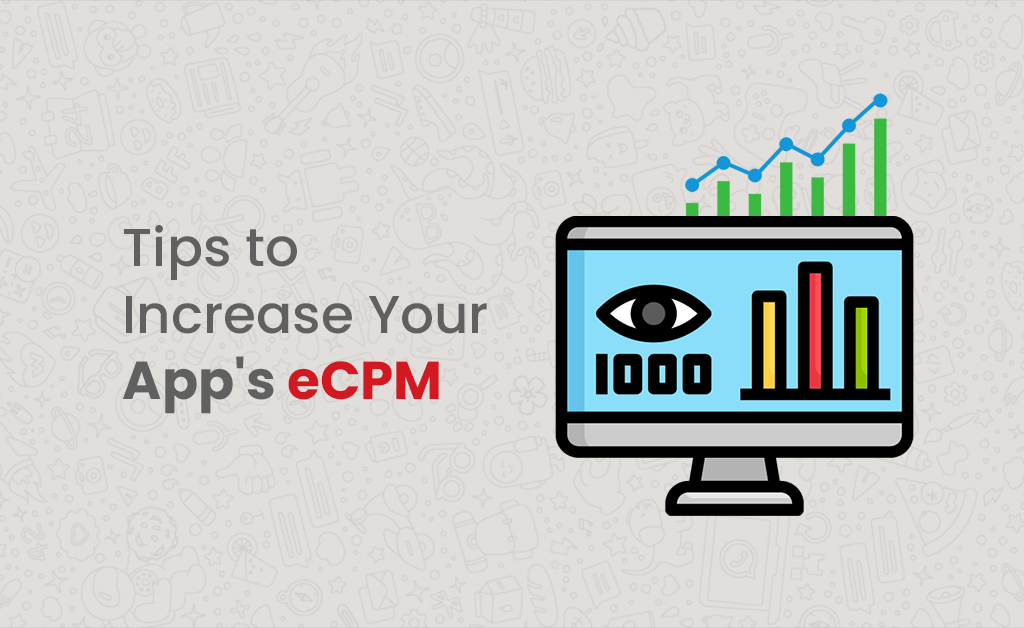 When a user sees an Ad in your app, an Ad request is sent to the Ad network with the highest eCPM first. If that Ad network does not have an Ad available, the Ad might get served by the one with the second-highest eCPM. This process gets repeated until an Ad network accepts the request and provides an Ad. As a result, when attempting to monetize your app efficiently, eCPM is the most critical measure to examine.
So, do you know how to increase eCPM?
There are various strategies a publisher can utilize to increase eCPM. You could:
1. Try Testing alternative Ad formats
At AdPumb, we push our publisher partners to explore mobile Ad formats and identify the working ones for your application. Nowadays, many Ad types operate differently for every app. The rewarded video has proven to be a strong revenue generator. However, this is one of the most invasive Ad forms. So! In return for watching the video Ad delivers real and instant benefits to users and bears in mind location. If you're not ready to deliver genuine value, think about virtual items in return for watching advertising – this is one of the sure-shot and most effective approaches to increase eCPM.
2. Experiment with Ad placements
Test various placements to see which ones receive the most hits. Changes should get carefully monitored; there should be no loss of retention rates or uninstalls of your app. Display Ads when the user is most engaged, but do not disrupt the in-app experience. To set up efficient frequency capping for each visit, you must determine the average user session.
3. Experiment with Ad networks
There are several sorts of Ad networks in the market, each with its characteristics offering different solutions. Carefully choosing an Ad network based on your needs may be beneficial.
4. Try Ad Mediation to Increase eCPM
Publishers looking to improve their experience by increasing eCPMs and fill rates may consider Ad mediation services. When compared to employing many single Ad networks, every app developer obtains better results when incorporating an Ad mediation platform into their application. Different networks have different advantages and disadvantages. A mediation firm like AdPumb essentially connects the publisher with many networks. They have their internal systems for reviewing and rating networks to provide the greatest eCPM possible.
5. Attempt to get High-paying Users
It is no secret that brand owners do not spend the same amount for their adverts in various nations. It is affected by purchasing power, income level, population, consumer data, etc. That is why reaching for and increasing the number of users in your app from Tier 1 nations may be quite beneficial in the long term.
6. Improve your App Experience
You need an app with a nice experience that incorporates the right Ad units to present yourself with increased eCPMs. If you provide a better user experience and more Ad engagement on mobile, buyers will be willing to pay more for your impressions.
Bottom Line
Finally, don't overlook the fill rate. While eCPM is a solid indicator, it does not account for Ad requests not getting fulfilled. As a result, if an app requests 1000 advertisements but the network returns only 500, your eCPM will be unfairly decreased. That is why it is critical to ensure you utilize these network selection suggestions for improving your overall in-app Ad revenue.
Frequently Asked Questions