Programmatic Advertising Now Offered on Big Screens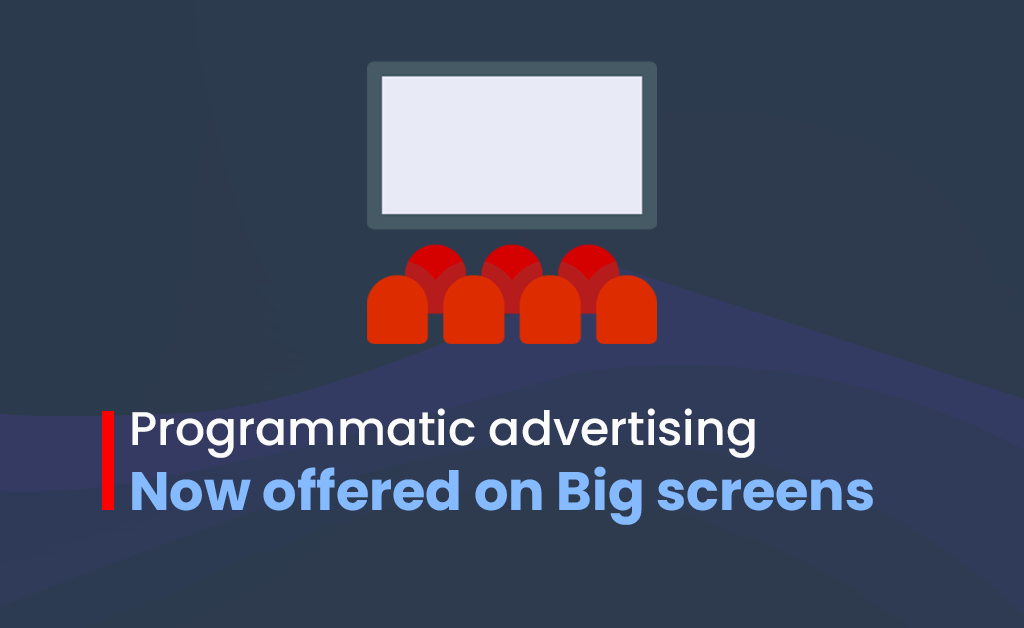 Programmatic advertising – is now offered on big screens.
Movie advertising marketers and AdTech companies have recently taken up the cause, making cinema advertising programmatically bookable. Germany is the first country where cinema advertising may be scheduled and played automatically. Since July, cinemagoers in Germany have been getting programmatically managed advertisements.
This course presents the potential for advertising, particularly in the use of data. They've been managing their spots thus far by film, location, day, and time. They will be able to augment and refine this segmentation using data from the programmatic ecosystem in the future. As a result, they may model their target groups using a combination of static and dynamic data and play their ads appropriately.
Across the pond, America's largest cinema network National CineMedia (NCM), connects companies with youthful, diverse moviegoers and leading supply-side platforms (SSP) for programmatic out-of-home media. They announced the debut of a new programmatic solution with NCM's Entertainment Network. For the first time, advertisers may buy the largest network of screens in movie theatres via programmatic advertising.
As the pandemic recovery proceeds, moviegoers have returned in droves, outnumbering even the most popular television programs. The new programmatic service aims to target Gen Z and Young Millennials as a way to increase reach and scale with advertising buys.
This trend provides a gateway by allowing cinema networks, brands, agencies, and other platforms to engage and execute ad campaigns on a local, regional, or worldwide scale that has been untapped resources till now. This mixture of quality content and AdTech platforms makes this the ideal instrument for reshaping the digital media mix and reaching cinema viewers at scale.