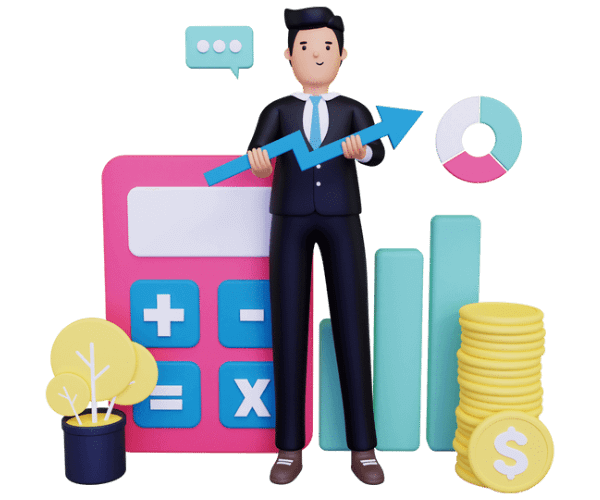 AdMob Revenue Calculator
Using KPIs like ad impressions and eCPM, use our Free Mobile App Ad Revenue Calculator to assess how much programmatic ad revenue you could (or should) generate. Determine your current ad revenue and what the improvements can be with AdPumb's app monetization and ad revenue optimization technology on your side.
AdMob V/s AdPumb
Ad Revenue Calculator
Average monthly impression
Total projected revenue for next 2 years (USD)
$3,352,247.19
Total projected revenue for next 2 years with
AdPumb (USD)
$3,352,247.19
Your revenue increase with
AdPumb (USD)
$3,352,247.19
How AdPumb Ad Revenue Calculator Works?
AdPumb's Ad Revenue Calculator helps you forecast the revenue you might earn from your app traffic and/or the number of traffic required to achieve or reach a specific revenue or revenue target.
Our Ad Revenue Calculator is optimized for calculating revenue, app owners must enter the eCPM and the total number of impressions. Besides calculating ad revenue for apps, we provide a free ad estimation on how much profit an app is making at present and how much it can grow with AdPumb.
Are you Ready to Increase the
Ad Revenue with Us?
Fill out the form now to get started.
By signing up you agree to our Terms and Privacy Policy.
Ad Revenue Calculator Terminology:
eCPM (effective cost per mille): Also known as effective cost per thousand impressions, eCPM analyses ad monetization success based on revenue received per 1000 impressions.
Wherein "eCPM is Total Ad Revenue generated / Impressions multiplied by 1000" and Impressions are the total number of ads viewed by users on your app.
Frequently Asked Questions on AdMob Ad Revenue Calculator