What are Rewarded Ads – Explained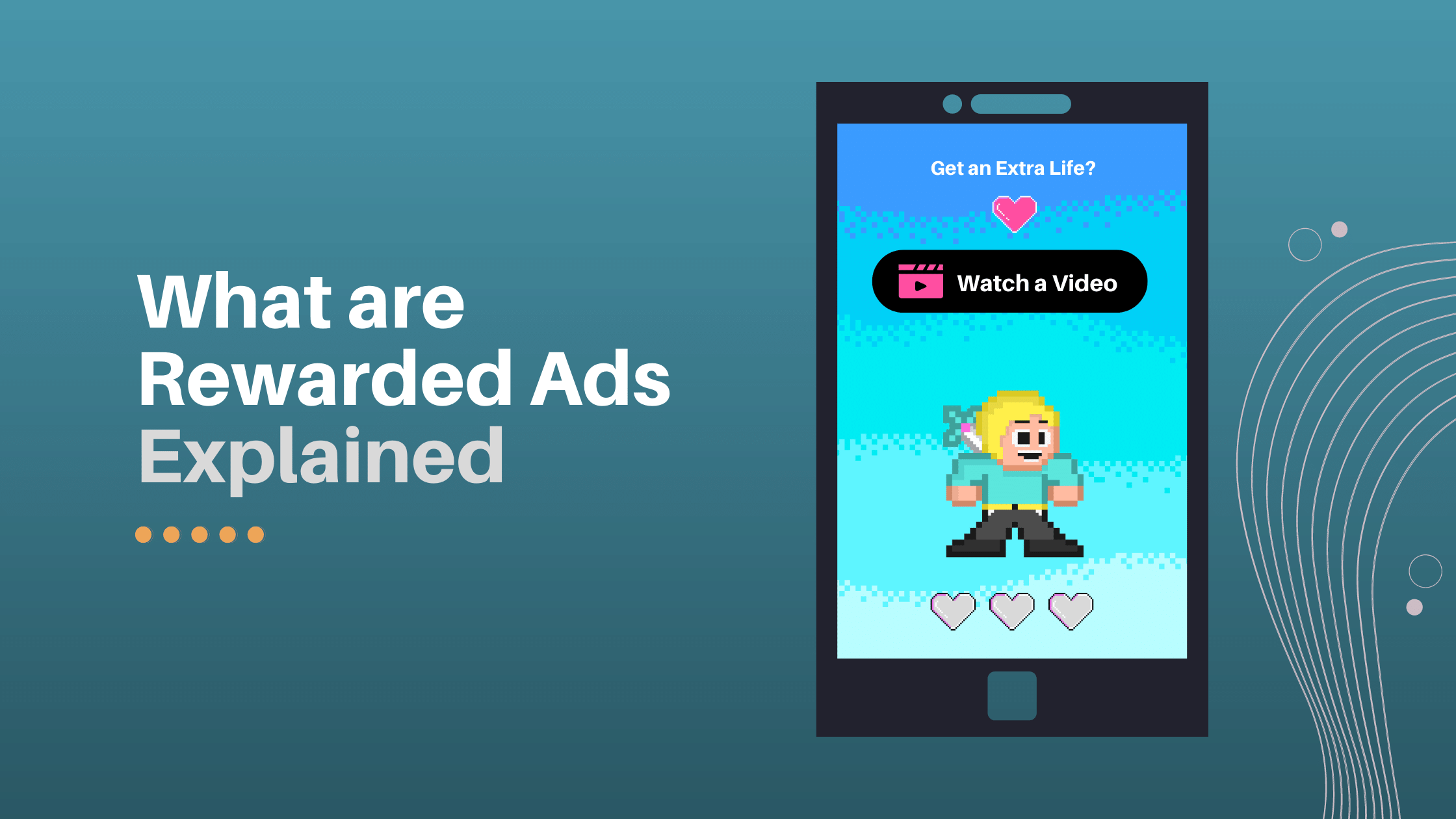 Watch an ad, get a reward! The most common exchange ever in the universe, right? Apply this to your app and find out the difference!
Yea, Rewarded Videos are a good option for publishers who want to maximise ad revenues from their apps without disturbing user experience.
Rewarded ads provide users with a chance to watch a video or engage with a playable ad in exchange for a reward within the app.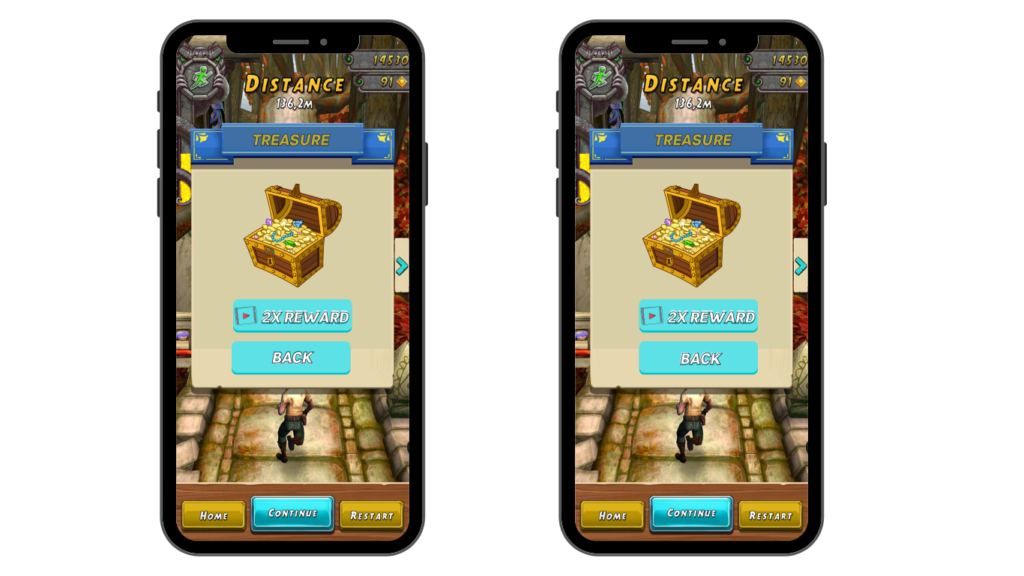 Sometimes users get disappointed over not being able to complete a certain task in the game. Here is where reward ads work the best! Maybe after losing a level, users may wish to resume the level rather than start over. Rewarded ad units let your audience take surveys, and watch rewarded ads to resume a level, earn coins, next-level entry, extra lives, etc.
Best Choice for Publishers
It's easy to set multiple rewards for multiple ad units and specify reward items and values that players will get. A publisher can reap more impressions from rewarded ads. What are rewarded video ads? What are the key events that can happen in each "funnel" of a rewarded ad?
Ad prompt: The user gets an option to view an ad in exchange for a reward.

Opt-in: The user opts-in to watch the ad.
Ad reward: After watching the entire ad, the user is rewarded with say, one additional "life" or anything extra like coins.
Item used: The player can continue from where they left off in the game after getting the reward.
Hope you got an idea about the rewarded ads example list!
Users frequently convert throughout the entirety of the funnel because they wish to continue playing.
Rewarded Ads Benefits for Developers
1) Higher user retention rates
Users are less likely to get irritated and exit the app if they have the chance to earn rewards to move on!
2) Around 80% of users opt-in to ads
Ads are lucrative among users and more profitable than making straight in-app purchases (because of ad earnings).
3) More downloads
More users will be ready to download your app because it's 100% free and makes the developer earn money from rewarded ads.
Now we know what rewarded or incentivized video ads are, but what advantages do publishers see in using this ad format?
Here's the answer! Rewarded ads increase your cost per mille (CPM) rates and generate more revenue, and this happens for two reasons: a higher video viewability and completion rate.
Video Viewability
The rate at which viewers watch the video and how long they watch it gets referred to as a video ad's viewability. If at least 50% of the video appears on the viewer's screen for two seconds or longer, it gets considered as viewed. So, higher CPMs get closely connected with higher viewability.
Which ad format is more viewable than a full-screen video ad that maintains user attention throughout?
Nearly nothing and that is the advantage of rewarded ads.
Video Completion Rate
Straight to the definition: How many users watched the entire ad? Yea, the video completion rate is an ad performance metric, which builds a straight effect on your ad revenue.
Incentivized App Monetization Ever
Advertisers wish for their ads to be seen by viewers fully. They do this to leave a lasting impact on viewers and promote additional click-throughs, likes, and purchases. Due to the likelihood of a greater video completion rate, advertisers are willing to spend more on their video inventory.
Expect a problem now!
To not get more irritated by a rewarded ad, it is normal for users to wait for the option to skip or fast forward. Don't worry! Best rewarded video ads offer a solution here! A large part of the ad, if not the entire ad, gets viewed with the user's consent to get a reward in exchange, and as a result, user engagement gets maintained and video completion rates soar.
According to Google internal studies, 50% of users said they would be less satisfied with their app experience if rewarded ads get removed. Developers like rewarded ads because they increase revenue and keep users interested and highly engaged. These mobile ad formats are made to successfully monetize non-paying users while securing the app experience.
Due to the exceptional video completion and engagement rates, best rewarded video ads have high revenue per thousand impressions (RPM). Additionally, because users are encouraged to spend more time on the app because of the benefits, such ads typically boost user retention.
Last but not least, using rewarded ads to categorize an in-app purchase (IAP) and hybrid monetization strategy is a brilliant idea. In addition to increasing user engagement, rewards can introduce users to premium features, increasing the likelihood that they will eventually make purchases.
Best Practices for Best Rewarded Video Ads
Ad placement is critical to success. Including rewarded video ads before a crucial part of your mobile game could harm the user experience. Videos placed between levels can offer players the chance to use your ads to get an extra life, coin, bonus, etc. Your users' experience should be prioritized first, and rewarded video ads should enhance how comfortable they are in your app. AdPumb helps you with proper ad placements and monetizes to the best; try out our services today!

Let users opt-in to best rewarded video ads. Another critical factor is testing several incentives to determine the best one to monetize your app and get optimal results.

Boost in-app purchases with rewarded video ads and offer unexpected rewards to your app users. Based on user behavior, users must get divided into various audience segments. Here, segmenting users depending on how frequently they use your app for best rewarded video ads makes sense. Let users who often use your app receive rewards of lower value, because they are more likely to stick with you.

Show only relevant ads by knowing users' interests. This approach will balance ad revenue with user experience. In-game hints are an additional incentive that your users may find helpful. For instance, you could wish to trigger a prompt that offers a hint/clue as a reward if your user has spent a certain amount of time on a game level without any progression. Making this a permanent choice available throughout the user experience can go a long way!
Frequently Asked Questions