Best Unity Ads Alternative for Game Monetization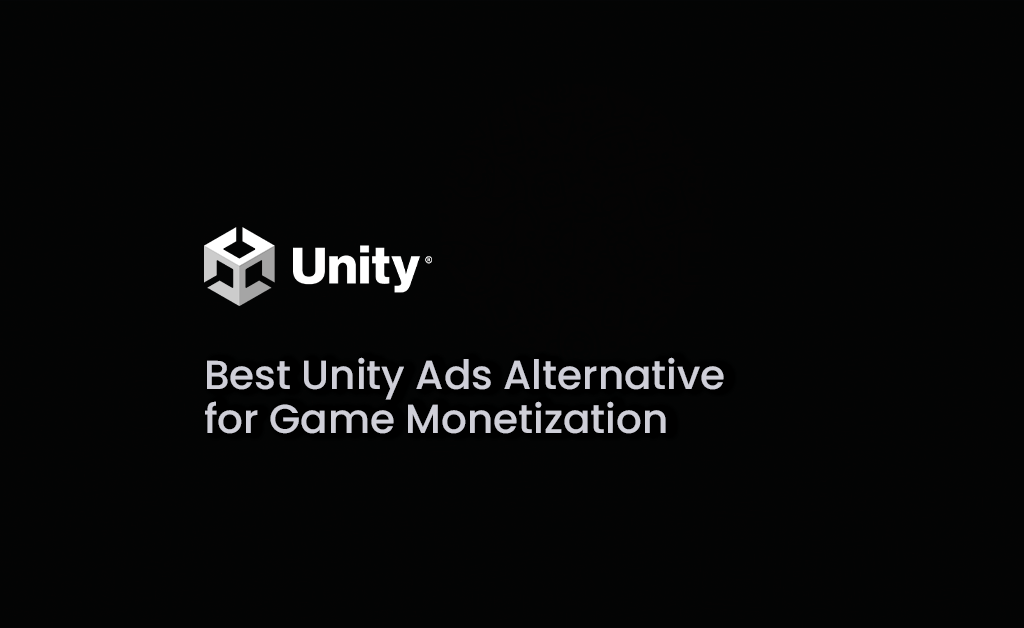 It is no secret that users, whether on consoles or mobile platforms, expect free games. Historically, game developers on mobile platforms have employed several game monetization tactics, such as paid apps, subscription models, and in-app purchase (IAP) models. In most situations, a tiny fraction of mobile app users spends money on games in a month.
Due to this, more and more developers are turning to mobile advertising to enhance revenue. This effective method is the primary source for the majority of mobile apps. According to research, 73% of gamers are satisfied with today's ad-supported gaming model and actively engage with these ads. By introducing in-app ads, gamers will keep the experience, and publishers will generate more revenue than they have been leaving on the table. It's a win-win situation for both parties involved.
When/For running in-game ads on the Android platform, most game publishers utilize Unity ads, wherein the platform enables game developers and publishers to monetize their user base using native Unity-based game advertising. Unity ads – with their coherent integration, aid publishers in targeting gamers most likely interested in trying out a game. It also enables them to boost their user base's LTV (lifetime value). Similar to Google AdMob, Unity ads have their fair share of shortcomings. For one, Unity ads lack the support for ad mediation, with publishers having to look elsewhere, even for manual mediation.
Several ad networks and mediation platforms available today provide additional options for game monetization. Integration and functionality are the most crucial elements to consider while looking for Unity Ads alternatives.
AdPumb is the Finest Unity Ads Alternative for Quickly Integrating In-app Ads into Unity-powered Games
At AdPumb, we are aware that mediation is crucial in providing game developers with peace of mind while attempting to increase the yield of their in-game ad units. AdPumb helps publishers increase ad unit yield with little to no effort. Clients may access tried-and-tested monetization approaches like Fill Rate Control and eCPM Optimization to make the most of all available units.
With Unity ads, publishers must register all ad units with Unity and, in particular, execute all of the work associated with in-app bidding. AdPumb takes care of all this and more. Compared to Unity ads, AdPumb automates the mediation process so that publishers get the best yield out of all of their units, effectively helping them improve their eCPMs and fill rates and allowing them to generate revenue 1.5-2X what game developers were earning previously.
Furthermore, unlike other mediation partners, AdPumb enables Autopilot Mediation that aids publishers to plug 'n' play their monetization. This way, game creators and publishers have more time to focus on their games rather than monetization.
AdPumb supports building systems such as Android and Unity3D, enabling creators to integrate services into their Unity games easily. Furthermore, compared to Unity ads, the AdPumb integration is significantly effortless.
With AdPumb, Apart from the Reasons Mentioned above, game publishers gain:
Improved app monetization control
Enhanced eCPM rates
Access to Reports & Analytics
AdPumb V/s Unity Ads Comparison
| | | |
| --- | --- | --- |
| | AdPumb | Unity Ads |
| Inventory for both Mobile App & Games | ✅ | ❌ |
| Recommendation on Monetization Strategy | ✅ | ❌ |
| Minimum Traffic Threshold | Min 10,000 DAU | No Threshold |
| Easy Integration | ✅ | ❌ |
| Support for Mediation | ✅ | ❌ |
| Guaranteed Ad Fill Rate | 99.99% | No Guaranteed Ad fill rate |
| Policy Compliance Assistance | ✅ | ❌ |
| Dedicated Account Manager | ✅ | ❌ |
| Payment terms | Net 30, Next day pay-outs | Net 60 |
In essence
AdPumb – Unity Ads alternative provides publishers more revenue, streamlined eCPMs, and improved fill rates. All of this, besides allowing simple integration with all Unity-based games. AdPumb opens the door to in-game app monetization like no other. What more could you want? For all things app monetization, get to AdPumb today to learn more about our strategies and how to get the most out of your in-game ads!