5 Easy Steps To Fix The Issue Of AdMob Ad Serving Limit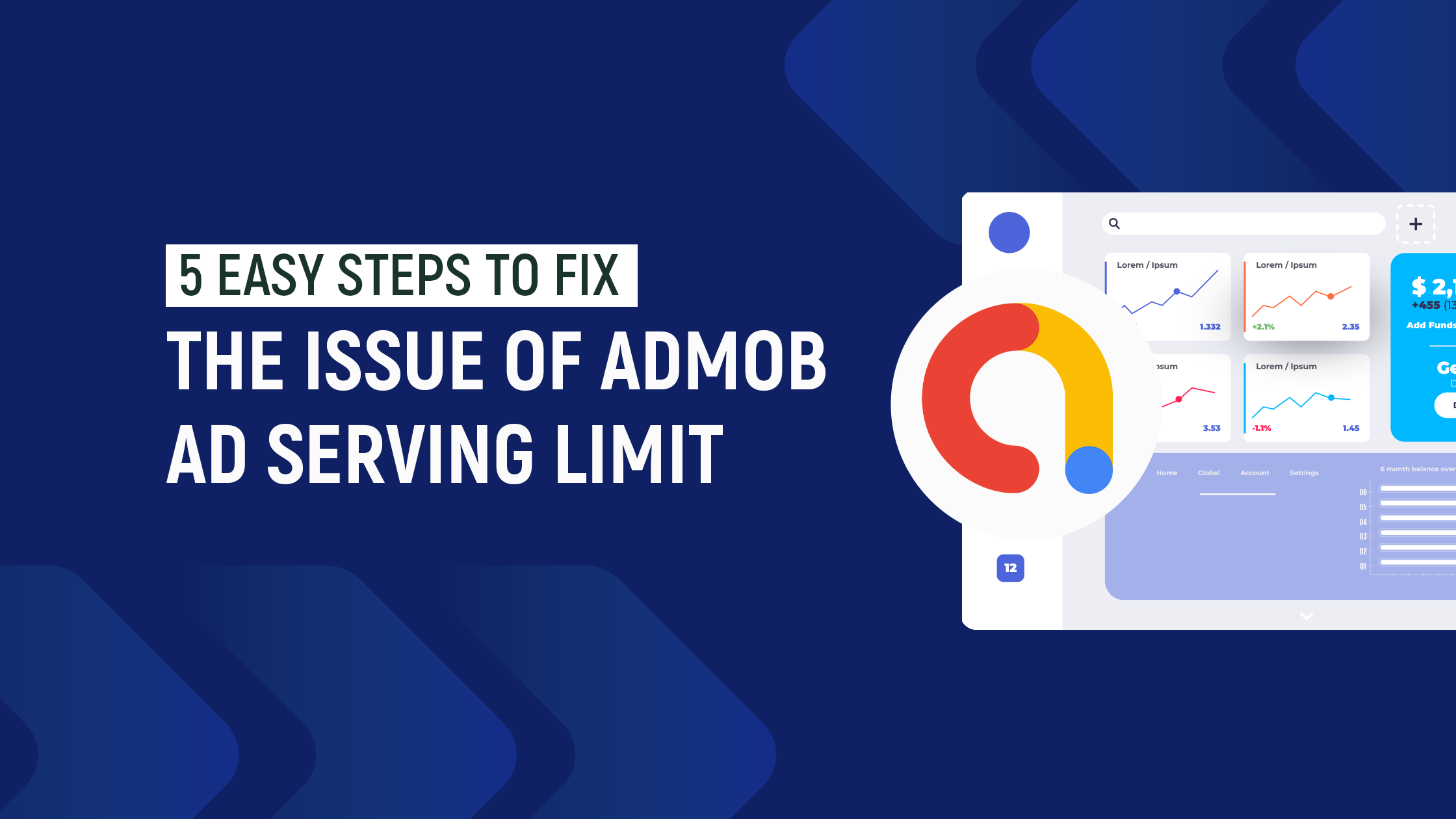 AdMob Ad serving limit is an account-level restriction that limits the number of ads displayed by an AdMob account. Limited ad serving impacts publisher profitability since fewer ads are presented to users, resulting in fewer clicks and less revenue. This limit gets imposed by Google to maintain the programmatic advertising ecosystem, for they go a long way to safeguard advertisers from fraud and offer a positive advertising experience.
Here, we will show what to do if AdMob ad serving gets restricted. We will also include tips on how to avoid this in the first place. This enforcement action imposed on publishers may be short, lasting around 30 days, but it might take longer in other cases.
5 Steps to Fix AdMob Ad Serving Limit
When faced with limited ad serving, most publishers wait for the limit to get lifted. The great majority of instances appear to settle on their own within 2-4 weeks, with no extra measures done by the publisher. That may be a costly wait, and Google is unlikely to resume full service until they are confident there are no concerns. It is up to the publisher to take charge and remove the restrictions. Following are the steps to follow to solve the Google AdMob ad limit issue:
Inspect the account for hints

Check what the ad restriction alert says. Consider the particular words used in the alert for clues that can help reverse the block imposed, for several alerts might appear.

Examine recent on-site changes

Look if any ad units got relocated or for layout modifications that could have introduced issues.

Check traffic sources

Check if the app does not have a substantial amount of traffic that is not from individuals who are interested in the app content. If not, switch off or block any possibly harmful sources.

Look into the ad placements

Incorrect traffic gets frequently generated by unintentional clicks. Checking if there is enough space between adverts and other clickable elements on all popular device types will help.

Assess ads and CTAs

If the traffic originates from sources other than organic search, examine it objectively to see if there is anything about it that would bother advertising.
What can a Publisher Do to Circumvent the AdMob Ad Serving Limit Issue?
Safeguarding ad accounts can be carried out by verifying traffic quality and following the steps:
Do not self-click on ads on the app.
Do not pay for traffic that does not originate from Google Ads or a recognized ad partner.
Use the 'set frequency capping app & ad unit' option.
Do not share the app with friends or individuals in the immediate vicinity.
Improve and optimize Google Play app ranking to get organic traffic.
Allow AdMob algorithm 30 days to evaluate and review the traffic.
Don't want to deal with it all?
It's no secret that ad serving has become increasingly complex in recent years. Invalid traffic/policy violations are only the latest in a long line of difficulties for publishers. With no end in sight to site complexity, an increasing number of publishers are partnering with AdPumb – the only ad mediation partner – a publisher will ever require.
Why is AdPumb beneficial to publishers?
Aside from the numerous benefits that ad mediation offers publishers when Google fails to deliver advertisements in the app, the other Ads Network in AdPumb mediation will show their ads, and the publisher will generate revenue.