CricHeroes – Banner Ad Revenue hits $1.45 mil with AdPumb!
Massive jump of 150%!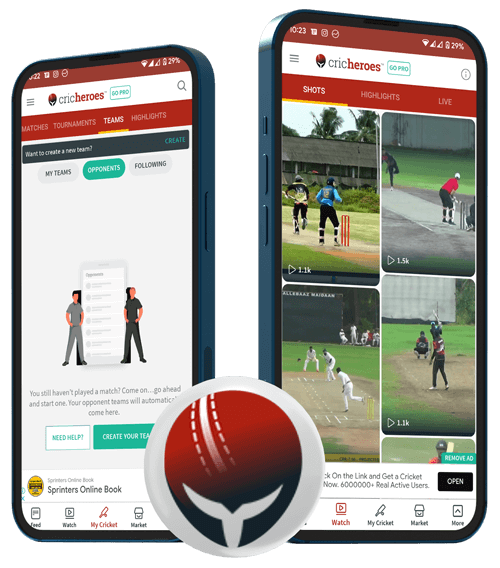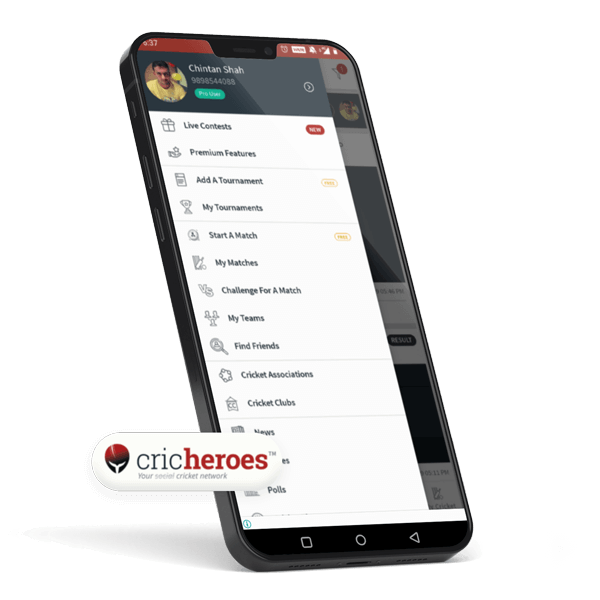 The Story of CricHeroes: The Ultimate Cricket Scoring App
For as long as we can remember, arguing and fighting over the score was an unavoidable part of cricket. Even a few years ago, scorers manually kept track of a game. Today, CricHeroes has transformed the score-keeping for good. Even if an umpire or scorekeeper is late for a game – the app assists those on the ground in keeping score. Furthermore, CricHeroes delivers thorough performance reports. Even better, users could amaze relatives and friends who got to track their match scores in real-time.
On the revenue front, their management was not willing to resort to ads since they were initially concerned that doing so would detract from the user experience. Chintan Shah (Content & Marketing Manager – CricHeroes) persuaded the team to reconsider, and they began incorporating in-app adverts via Google AdMob.
Challenges CricHeroes faced with AdMob.
With over 5 million downloads, CricHeroes already had high DAU. The app received a lot of impressions, but their eCPM figures were low, and their in-app ad revenue was not satisfactory for they had been utilizing only Google AdMob for ad serving. The team had been looking for ways to increase revenue ever since they began monetizing through in-app ads. CricHeroes team wanted to improve their in-app ad revenue without sacrificing the user experience. For CricHeroes management and team, user experience was everything!
Why did CricHeroes choose AdPumb?
Following their initial consultation with the AdPumb team, the CricHeroes team, namely Chintan Shah – was hesitant to believe the idea that AdPumb could potentially double their revenue with our mediation services compared to Google AdMob.
As a start, Chintan wanted to compare the performance of AdPumb and AdMob in real-time. He went ahead with A/B testing splitting 50% of ad traffic to AdMob and the rest 50% to AdPumb.
How AdPumb Responded
AdPumb began incorporating our robust mediation techniques into their mix, wherein we started a/b testing with 50% of their traffic.
AdPumb provided in-app bidding strategies, allowing them to simplify their monetization processes. Our team began by incorporating eCPM optimization and fill rate management into their mix. AdPumb generated demand from all key partners to fill their inventory. By increasing eCPM, AdPumb generated more revenue from their impressions without adding or removing Ad placements, which avoided interfering with the user experience, which was one of their original requirements. AdPumb's ad mediation techniques essentially auctioned off CricHeroes inventory to all demand sources simultaneously, providing the client with an eCPMs upgrade of close to 95%.
Apart from mediation, AdPumb was also able to improve ad loading time and better optimize ad refresh rates, thereby improving impressions by a factor of 30%.
The Results
The collaboration has been nothing short of a smashing success in terms of KPIs. CricHeroes increased their overall revenue by 150% after implementing our solution. AdPumb also presented CricHeroes access to the reporting data they needed to make data-driven decisions.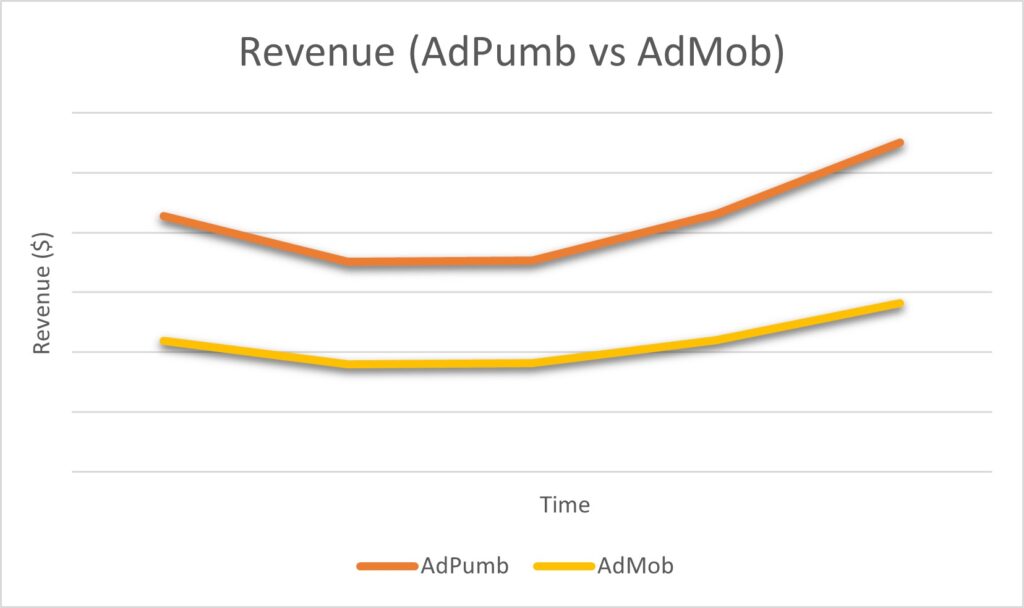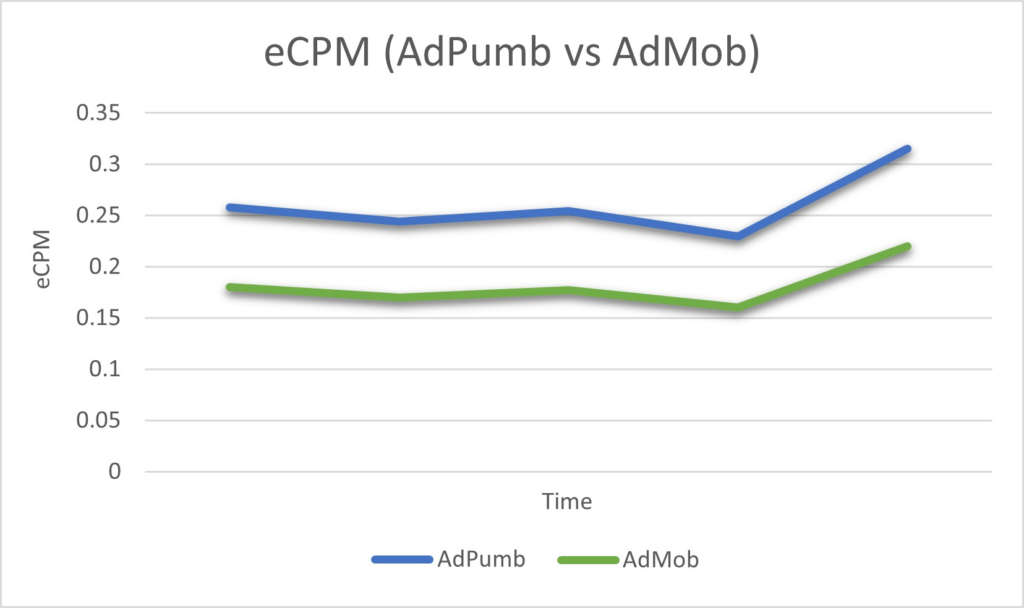 (With 50% of traffic deployed through AdPumb and the rest through Google AdMob – Keeping users and impressions the same between the two platforms)
The AdPumb team assisted us in realizing our in-app ad revenue goals. AdPumb was there for us from the start, implementing ad mediation techniques that never interfered with our user experience. AdPumb's mediation techniques combined with their conscientious team helped us instantly scale our revenue. I strongly recommend their ad mediation services to all publishers alike. You're missing out if you're still using Google AdMob for in-app ad serving!!
Get to us at AdPumb now if you are seeking the finest Ad mediation supplier that promises 99.99% fill rates and eCPM optimization to help you realize your true potential. Get yourself a free Ad estimation from us while at it. Subscribe to AdPumb right away!